With the sheer number of cool gadgets available at our fingertips, it can be frustrating to decide which are worth the cash, and which you could do without. But if you've ever wanted to know more about tech in our lives we have an article just for you.
There are a lot of gadgets that come out every year, and it can be challenging to keep up with them all. This is why we've decided to put together this handy gadget list!
Tile Mate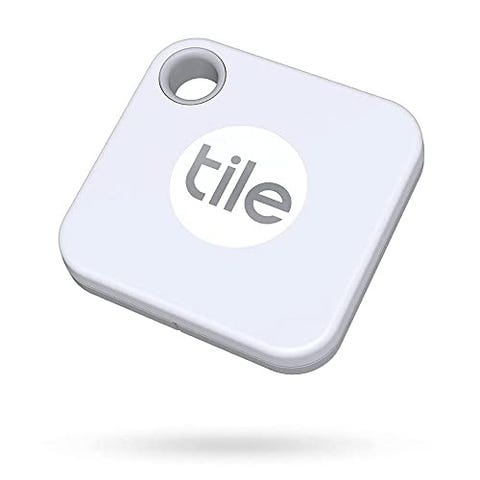 We all have that one thing that we always lose. Whether it's your wallet, keys, or something else, losing things sucks. This is especially frustrating when you're in a rush to get somewhere and don't have time to retrace steps. Tile has come up with a simple solution for this problem: the Tile Tracker.
Anker Soundcore 2 Portable Bluetooth Speaker
Perfect cool gadgets for sound listeners . Anker's Soundcore speaker is one of the best portable Bluetooth speakers around. Portable, durable, and loud: these are the things one usually looks for in a Bluetooth speaker. This Anker speaker has all of that and more.
PHILIPS Hue Gen 3 Smart Light
Philips' Hue bulb series is awesome. Its robust LED technology means it lasts for decades and can adjust its color and hue to millions of different settings. Controllable through the Hue app, Google Assistant, or Amazon Alexa, you can even program these bulbs with routines like wake-up and bedtime to imitate the sun's natural cycle.
Logitech G304 Lightspeed Wireless Gaming Mouse
Touchpads are nice and all, but when you really want to take advantage of mouse precision, there's no substitute for a mouse. Anyone wanting the precision of a mouse will be pleased with Logitech's G305 Lightspeed wireless mouse. This little guy connects to your computer wirelessly (either via a standard USB receiver or as a Bluetooth mouse) so you can enjoy the precision of a mouse at a price anyone can afford. Also, even though it's wireless, it doesn't need multiple AAA batteries that you have to replace — which is much easier than one would think!
SEE ALSO: 5 Microsoft Office Alternatives To Use
HP Sprocket Plus Instant Photo Printer
Taking pictures is a lot more fun when you are trying to capture candid moments or re-live precious events. Digital cameras have made this a lot easier than using film, but there's a certain sense of accomplishment from being able to print your photos . . . and then showing them off to friends and family. Depending on the type of camera you used, sometimes it can be difficult to find a way of printing them in an easy manner. This device is for those who want to be able to print their memory cards without any hassle.
Rocketbook Everlast Smart Notebook
We all know the feeling of going to the supply store, buying a notebook and then having to go back to the store like two weeks later because you already filled up that notebook, right? Thankfully there are alternatives out there to buying notebooks. The Rocketbook Everlast Smart Notebook is a smart reusable notebook that comes with a magic pen that can erase after use! This means never having a full notebook again!. Plus you can back up your notes onto your computer or google drive to make them digital too!
BLAVOR Wireless Solar Power Bank
The BLAVOR power bank would be perfect for charging your phone. It's compact and handy, I could keep it in my pocket no problem at all.
The power bank has an inbuilt flashlight which makes it extra useful. It has good capacity for its size at 20,000mAh and will charge the iPhone 7 plus about 6 times.
LED Electric Alarm Clock
Not everyone wants a tech-y looking home. That's totally understandable, as not every piece of tech turns out pretty. This LED clock on Amazon is one of the prettier ones you'll find. It doesn't look too modern like some others and comes with bold hands and numbers which makes it very easy to read. You can use it to do a few things like check the time, set an alarm, or to the shown above — to charge your phone or tablet.
CROSSVOLT USB 2.0 to Type-C OTG Cable
Smartphones are no longer the only mobile cool gadgets out there today that carry mobile storage capacity. From cameras and GoPros to ipods and tablets, having a USB OTG cable lets you access your files from any device. But many SD cards aren't as compatible as they should be. That's where this comes in handy…
INOVERA Cable Clips
Who among us hasn't been frustrated by our charging wires getting all tangled together only to have them fall out of the charging port or tear at the stress point. Today I'm showing you an easy solution that will help to eliminate charging cable chaos on your existing charging cables or whenever you buy a new one.
End of cool gadgets list.