After being around for over 25 years, Amazon has announced its decision to kill this popular website traffic analysis and ranking platform Alexa. Alexa.com will no longer work after May 1, 2022. Now, if you are looking for a website like Alexa, we have compiled a list of the best Alexa.com alternatives you can use.
What is Alexa.com?
Founded back in April 1996, Alexa Internet is the web traffic analysis company behind the Alexa.com website. Three years later, Amazon acquired the website and has been operating the service since then. However, things are changing, as Amazon has announced that it will retire Alexa.com on May 1, 2022. The company stopped offering new subscriptions on December 8, and existing customers will have access until May 1 next year.
Alternatives to Evaluate Website Ranking and Traffic (2022)
1. Semrush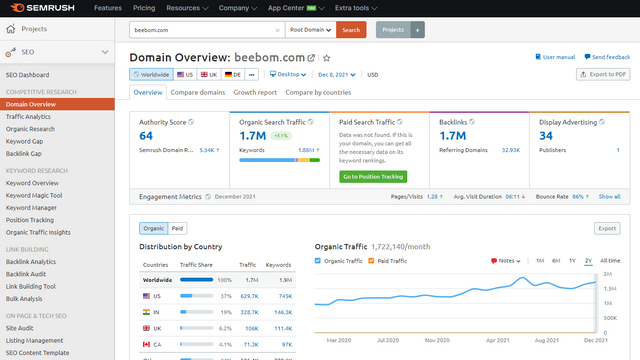 Launched in 2008, Semrush is a popular content marketing platform with powerful tools for website analysis and SEO. Semrush has an extensive set of features to help you with SEO, market research, and even paid search campaigns. Trusted by digital marketers around the world, Semrush is a viable alternative to Alexa.com for keyword research and traffic analytics. Semrush subscription starts at $119.95 for individuals and $449.95 for businesses.
Check out Semrush
2. Ahrefs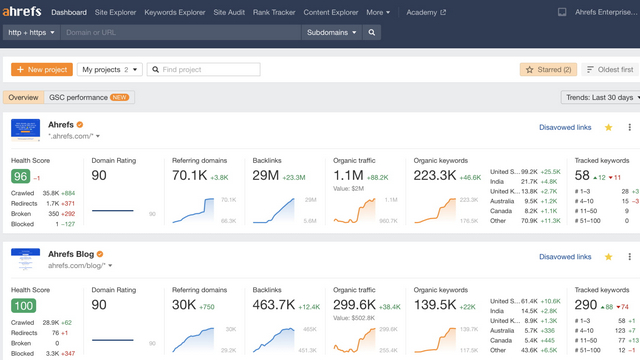 Ahrefs is another household name in the digital marketing space and a popular substitute for Alexa among SEO experts. You can use this platform to optimize your website, see how your website fares against the competitors, explore keywords, track site ranks, and more. With over 11.8 billion keywords across 10 search engines, Ahrefs is renowned for quality data metrics to give you actionable insights. If you truly want to explore the complete feature set, the pricing starts at $99/ month and goes up to $999/ month for enterprise access.
3. Similarweb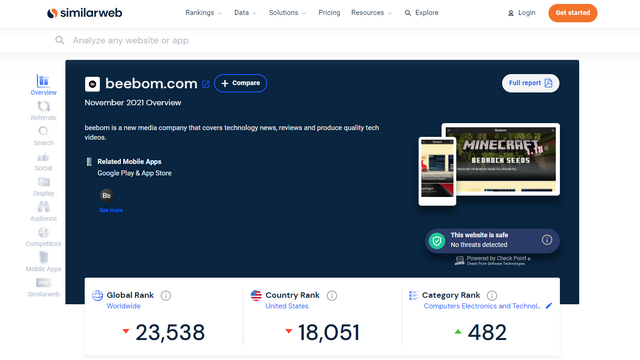 If a pure website traffic comparison website is what you are after, Similarweb is what you should try without fail. Using Similarweb, you can view the global, country, and category ranks of websites of your choice along with the engagement and region-wise traffic metrics.
You can also check out the direct competitors and compare their ranks and engagement rates. If your primary use case for Alexa.com was comparing website traffic, you should consider Similarweb as a capable alternative. You can also opt for the enterprise plan for unlimited results per metric and up to 3 years of web traffic data.
Check out Similarweb
4. SpyFu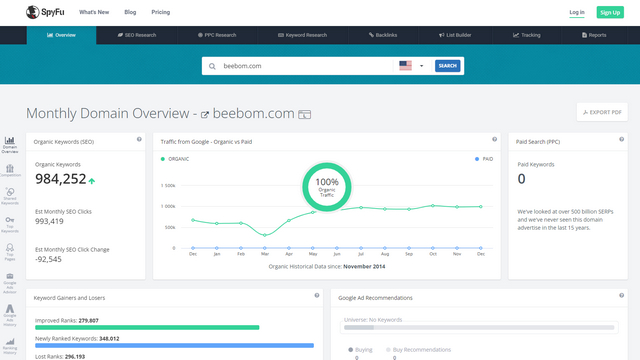 Another Alexa.com alternative worth trying out is Spyfu. With Spyfu, you can track your keyword rankings, check organic competitors, view PPC keywords of competitors, check competitor backlinks by keyword, and much more.
Once you have gathered the data, you can choose to export them as an Excel file, CSV, or PDF. While the free version has a decent set of features, the premium subscription gives you unlimited access to data, data exports, over 10 years of historical data, and API access.
Check out SpyFu
5. Moz Pro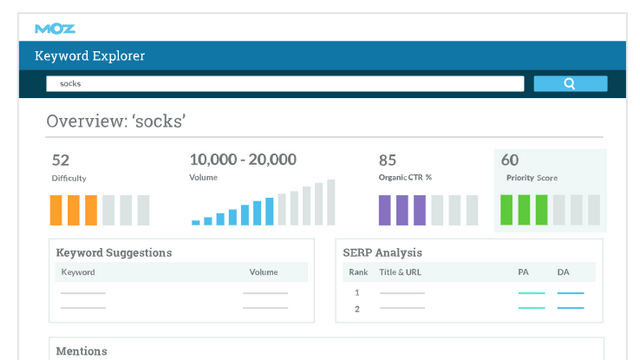 Moz Pro is a full-fledged SEO suite with multiple tools, including link explorer, keyword explorer, and rank tracker. The company has also added a crawl feature to highlight content issues that could use optimization on your website. While Moz Pro is not an exact match (or alternative) to Alexa.com, it has powerful tools to optimize your website and track your site's ranks. Moz Pro starts at $99 per month and goes up to $599 per month.
Check out Moz Pro